Partner with United Way of Lewis County Year-Round
Our Community Partners are the heart and soul of United Way of Lewis County. Our significant work would not be accomplished without the tremendous support of our neighbors, friends, and loyal businesses. Lewis County is home to many philanthropic individuals and organizations who believe in being a part of community change and solving problems together. This new Corporate Sponsorship Program allows United Way to engage key community partners in the work of United Way of Lewis County; a community-wide effort to help families and children lift themselves out of poverty and thrive.
 
Three-year Corporate Sponsorship Program (CLICK HERE to download informational packet)
United Way of Lewis County has launched a corporate giving program with the goal of allowing our key stakeholders to make the greatest impact in Lewis County with their philanthropic gifts, while aligning with their company's community investment practices and vision.
Why become part of the Corporate Sponsorship Program?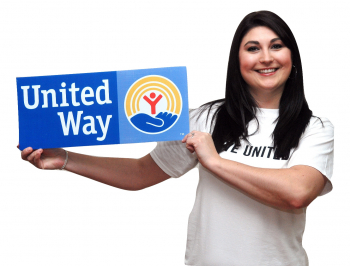 It's Simple! Becoming a Corporate Sponsor affords you the opportunity to advertise your company and reinforce your reputation as a strong corporate citizen with your customers, employees and the community. Experience the guaranteed reach of local marketing exposure and benefit from a positive image by supporting United Way of Lewis County. As a business in the community, you benefit from helping others succeed. One of the easiest ways to help make a difference is to give to United Way of Lewis County as a business.
How it Works
Our Corporate Sponsors provide a single donation to support United Way of Lewis County's 2016 -2018 special events and activities. In turn, your company's generous support is recognized throughout the year on marketing materials, media, and special event radio/newspaper promotions over the next three years.
Commitment & Benefits
This Sponsorship program is geared toward positioning your company's community engagement prominently through our website, event marketing materials, and communications for the next three years.
As a Corporate Partner for United Way of Lewis County special events, you will receive:
Your company's logo featured in event marketing collateral per specified event

United Way website presence

Newspaper/radio promotions

Social Media marketing

E-newsletter recognition

Tickets to specified event
CLICK HERE for more information on becoming a United Way of Lewis County Corporate Sponsor.
Thank You to our United Way of Lewis County Corporate Sponsors!