UNITED to Reduce Poverty in Lewis County
United Way of Lewis County has evolved from its roots as a fundraising organization to a critical community impact organization mobilizing local partners - including businesses, community leaders, and community residents - to break the cycle of poverty and expand opportunities for people to become self-sufficient.
We unite community resources to invest in solutions that lift families out of poverty in our community.  Our board, staff, donors, volunteers, and community partners are committed to creating lasting, sustainable changes that transform lives and build a thriving community for us all.
Our community impact approach is unique - we work towards changing systems to that individuals and families can overcome challenges altogether.  it is about investing in the present and the foundation, as well as, the future.
A healthy community learns well, earns well, and lives well.  We believe that every family deserves a fighting chance at success.  With your support, together, we can change the story for struggling families in Lewis County.
United Way of Lewis County's new "Cradle to Career and Beyond" strategic direction supports programming in early childhood education, K-12 success, college and career readiness, and continuing education.
Our goal is to help create a culture of inclusive educational opportunities to foster lifelong learning in Lewis County.
United Way of Lewis County - Cradle to Career Strategic Initiative Sectors
Early experiences influence rapid brain development and set a foundation for lifelong success.
Children are constantly learning from the moment they are born. A young child's brain grows to 90% of its capacity by age five (80% by age three). 
A child's earliest experiences – before they even enter school – can determine their ability to  succeed for the rest of their lives.
In Lewis County, only 56% of children enter Kindergarten ready to learn.
This is our greatest challenge AND our greatest opportunity.
United Way of Lewis County and our community partners are committed to ensuring every child in Lewis County has access to high-quality early learning experiences.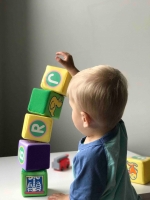 The Data
A student not reading at grade level by the end of 3rd grade is 4 times more likely to drop out of high school. Add poverty into the mix and that same student is 6 times more likely not to finish high school.
Research shows that children whose parents have low skill levels have a 72% chance of being at the lowest reading level themselves.
In Lewis County, the number of child care providers has dropped from 54 with capacity for 1,113 children in 2013, to 46 providers with capacity for 1,264 children in December 2017. (CLICK HERE for Child Care Aware of Washington report)
On average, the cost of child care for families in Lewis County represents 35% of their budget.*
---
Our Early Childhood Education partners:

Early Learning Opportunities | United Way of Lewis County
Dolly Parton's Imagination Library
2022-2023 Kindergarten Readiness Calendar - English
2022-2023 Kindergarten Readiness Calendar - Spanish
Reading Buddy Program - volunteer opportunity 
"If we invest in programs that promote learning beginning at birth, the statistics will change, our stories will change, our future will change. Change the first five years and you change everything."
---
* 2018 Child Care Affordability in Washington State | Child Care Aware of WA
More information coming soon!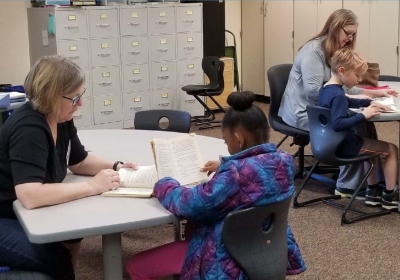 Current Programs
Reading Buddy Program - Volunteer Opportunity!  Help local children achieve literacy!
More information coming soon!
More information coming soon!